Instead of using your saved eMiles to your own benefit, you can also donate them to charity!
With eMiles it is possible to donate your savings to our charity where every mile brings a smile.
As our main charity project we put up a fun water slide at the Rif Swimming Pool. The slide was completely funded by eMiles and realized with the help of participating companies and eMiles shoppers who donated (part of) their savings. This makes it possible for all children to come and enjoy a fun day out while still paying only a very minimal entrance fee.
We have committed ourselves to also provide for the scheduled maintenance and repairs, so your donations still really help a lot! You can automatically donate a percentage of all eMiles you save, or you can make an incidental donation whenever you feel like it.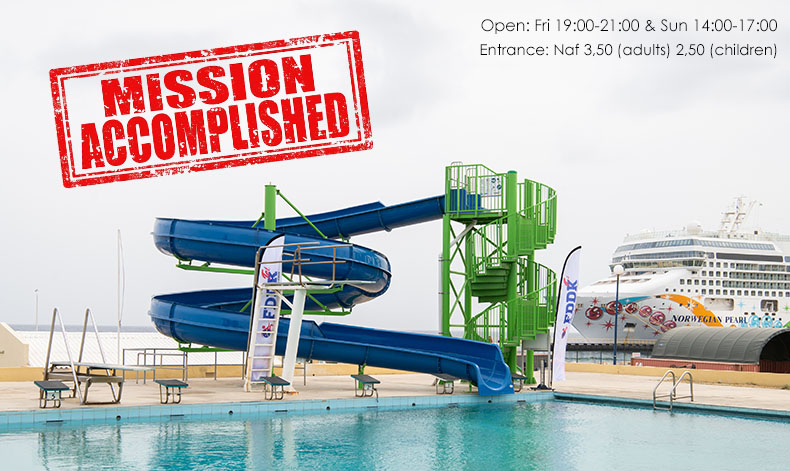 With help from all who donated, we were able to start construction of the slide in January 2021. On 13 june 2021 the slide was festively opened and inaugurated!
You can come and enjoy the slide Fri 19:00-21:00 and Sun 14:00-17:00, entrance is Naf 3,50 for adults and 2,50 for children.
We have committed ourselves to also provide maintenance for the slide, so donations are still very welcome!
Click the thumbnails below for some photos of the build and opening.